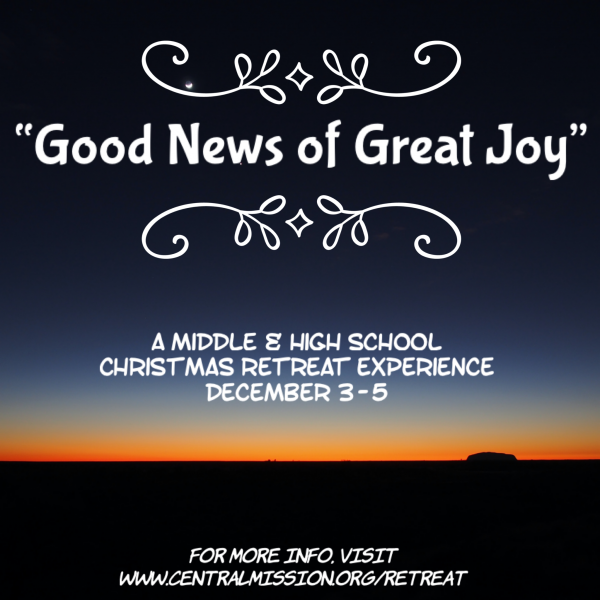 "Good News of Great Joy"
Middle & High School Retreat*
"Do not be afraid; for see—I am bringing you good news of great joy for all the people…" 
– Luke 2:10
It is that time again: Youth Retreat Time! This year we are having a Christmas themed youth retreat where we will journey with many of those who journeyed with Jesus in His first moments on earth. Join us for an empowering and relaxing weekend full of holiday themed snacks, games, interactive activities, engaging classes, meaningful conversations, and more! We are looking forward to an incredible weekend with you all! 
For Who: Youth Grades 6-12
Where: Lake Doniphan Conference & Retreat Center 
How Much: $150.00 ($175.00 after November 28th)
*Lake Doniphan and Community Of Christ Covid policies will be strictly followed and enforced. More information will be provided in the retreat letter.