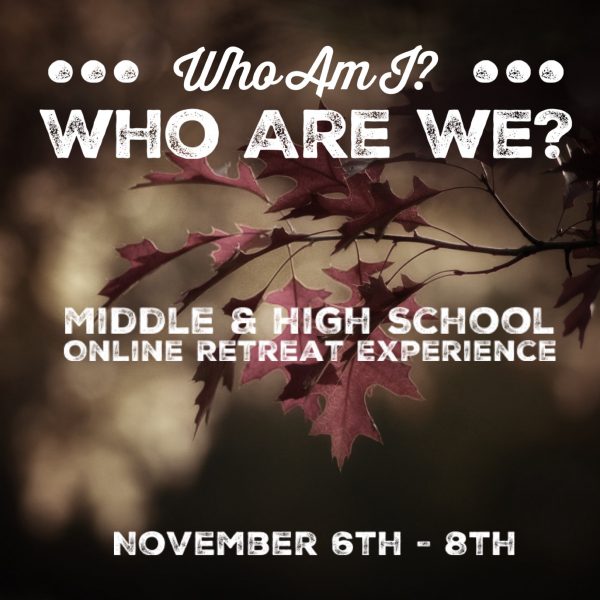 Who Am I? Who Are We?
A Middle & High School Online Retreat Experience 
Even in the midst of a pandemic where we can't meet in person, opportunities abound! This November youth from Central Mission, Brush Creek, Prairie Bluffs, and Lamoni Heartland have the opportunity to come together and share in an incredible online retreat experience. During our time together we will be exploring the questions "Who am I? Who are we?" We will dive into our self identity and our identity as community of Christ. 
We will begin with an exciting opening session on Friday evening with mixer games and an opening reflection session. On Saturday we will host theme and elective class sessions, fun activities, time to eat together virtually, and a campfire! Our experience will conclude with a worship experience on Sunday. The schedule, ZOOM link invitation, and other information will be sent out in the coming weeks. 
Some of the events and scheduled times will be
just
middle school
or
high school, and other events will be combined. That information will be included in the schedule emailed out. 
The event will cost $10.00. All unused funds will be donated to your campers campground of choice! 
Remember this event is combined with other Mission Centers so your youth will have the opportunity to build relationships with kids from other places in the USA! We hope this helps to further build our communities up and see that our church is a beautifully diverse one! 
For more information or if you have difficulty with paying the fee, please contact Tyler Horringa at (231)-557-2301 or tylerhorringa@centralmission.org.